RESIDENTIAL MULTI-UNIT PROJECTS
Residential Multi-Unit Projects
A new 93-unit, 84,000 ft2, 8-storey apartment building in the City of Barrie, with parking & commercial space on the ground level. Located in the city core, this building offers 1 and 2-bedroom units, with half the units facing a protected forested area and a natural pond. Exterior improvements include; paved parking, extensive landscaping, common area and privacy fencing. The structure is predominantly an I-Span Systems construction with poured foundations and structural steel at the main level.  The exterior consists of an EIFS system, vinyl windows & patio doors, and aluminum entries.  The complete mechanical, electrical, and sprinkler systems for the individual units as well as common areas were also included in this project.  The site services portion of this project included an extensive storm water retention system and permeable pavers.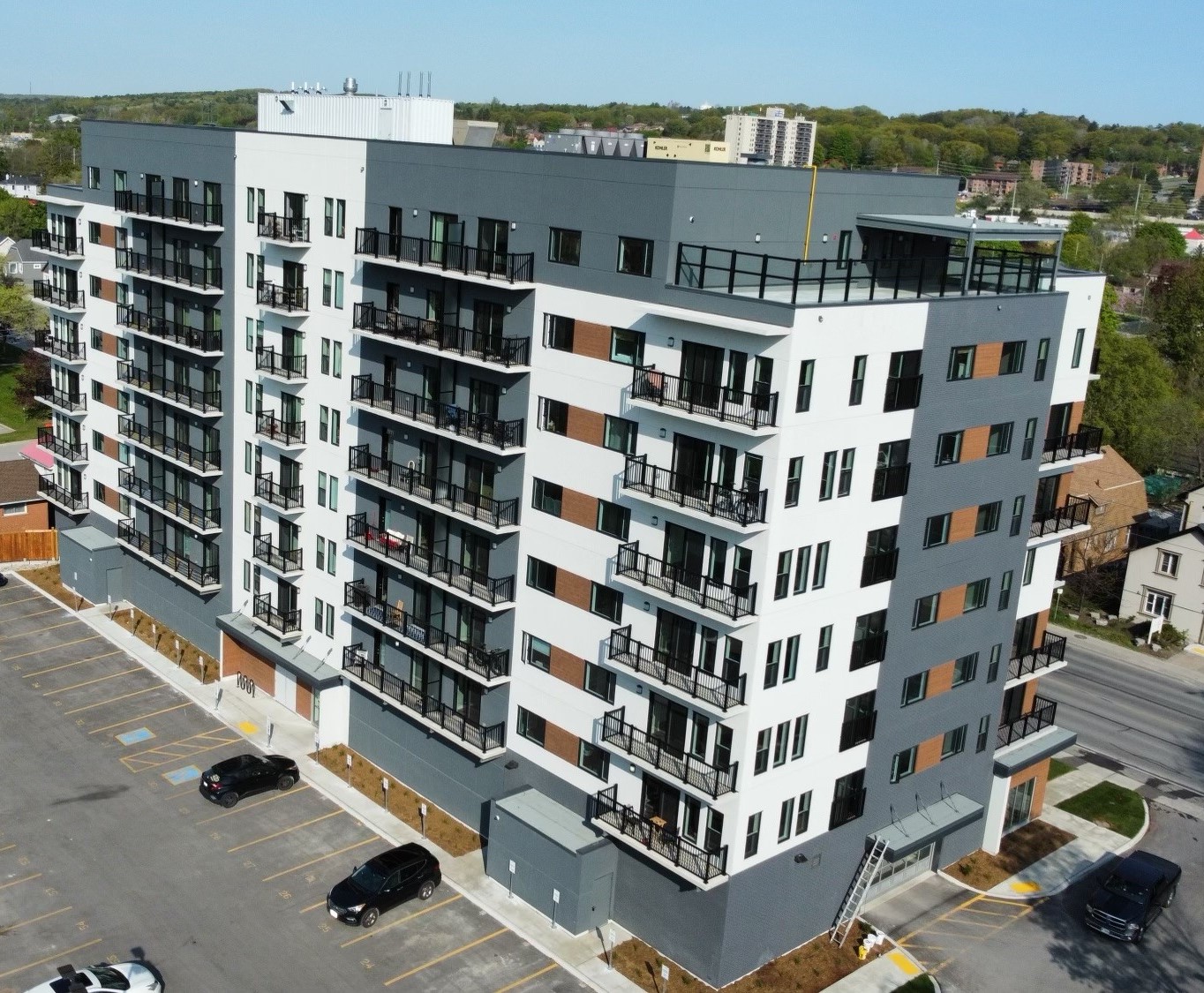 Vista Blue Condominium Development
The 84,000sf, 62-Suite Condo includes amenities spaces, a communal green space, and a storm-water pond. The uniquely sloped site shows a 7-Story southern facing elevation that transitions to 6-Stories. This provided an ideal placement for the underground parking structure. The building shell is placed on concrete foundations and consists of an iSPAN Structure System. Poured concrete form-walls make up the elevator shafts & precast stairs. Each suite included either a precast balcony or a terrace space. The exterior shell consists of brick at the first two levels and than continues upward with an EIFS system.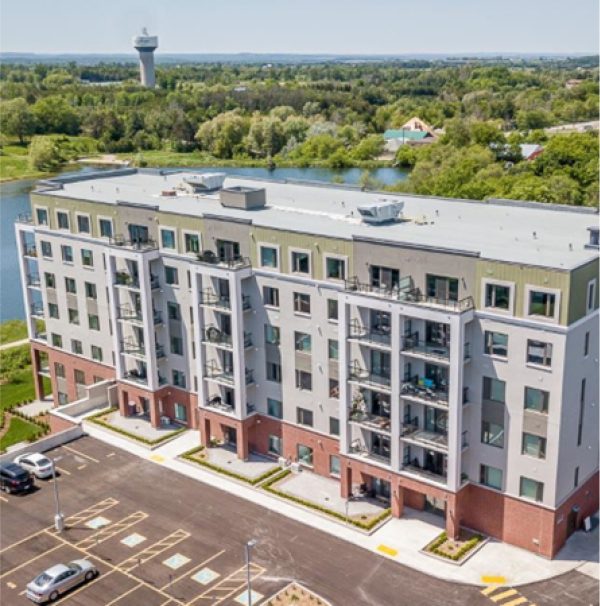 Designed to meet the Ministry of Health and Long-Term Care's new building design standards, this new 58,000sf, 3-floor Wing Addition, attached to the existing IOOF Long Term Care Facility. Among many other features, this project was constructed of masonry, core slab & poured concrete, and provided over 200 new beds. Working inside of an occupied building, the project required a great deal of care and thought, to ensure the safety and comfort of its existing tenants was maintain during the duration its construction.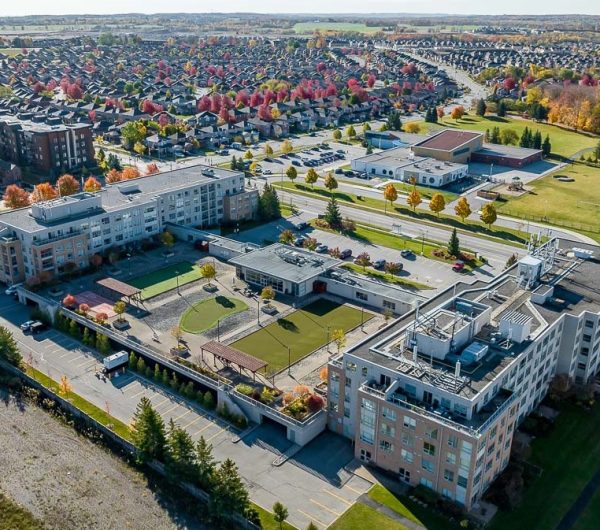 Paterson Park Condominium Development
This new 30-unit, 36,000sf Condominium Complex consists of a Concrete Metal Frame – iSpan Structure Frame, and faux EIFS brick with a pattern that was designed to resemble Local Heritage Buildings in the area. It was built over 3-Floors, each with 12,000sf of Living Space and was constructed over 1-level of parkade/ locker space. The European inspired designed suites offer elegant interiors (9' ceilings, individual heating and cooling, etc.), gourmet kitchen features (undermount stainless steel kitchen sinks, hood fan integrated into kitchen cabinetry, tiled backsplashes, etc.), and luxurious bathroom finishes (deep soaker tubs with wall tile up to the ceiling, custom designed vanities, etc.).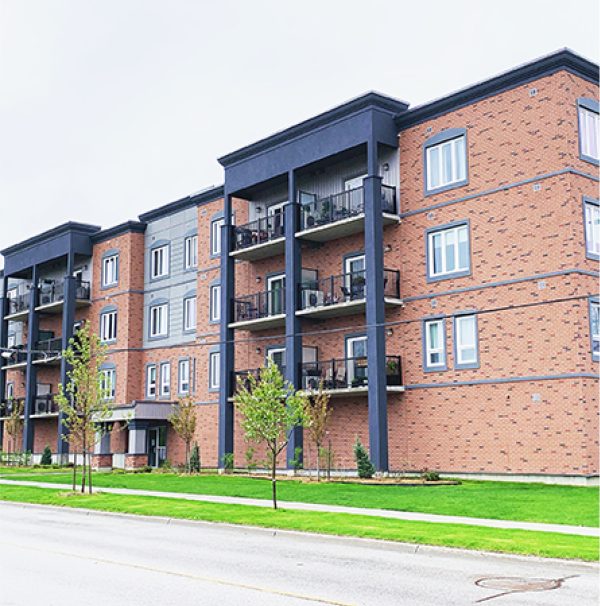 Resi
dential

[Multi-unit]
Our goal is to help you choose the best management structure for your needs, and then to work within the flexibility of that framework to custom design a successful solution.
Building long-term relationships based on respect and trust.