WE'VE COMPLETED OVER 2,000 PROJECTS IN OUR 85+ YEARS
Our projects include Industrial, Commercial, Institutional, Multi-unit Residential, and a multitude of Renovations.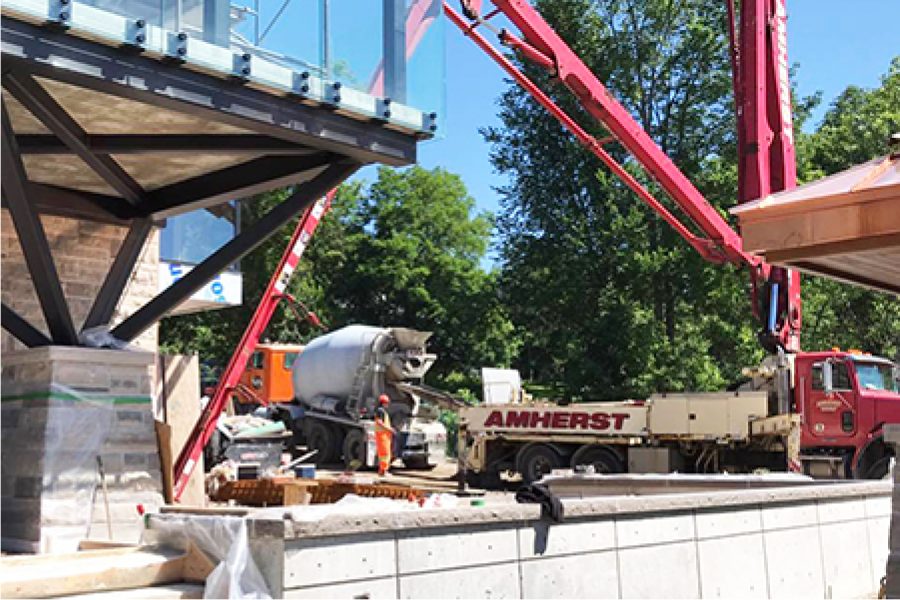 With deep roots in the community Bertram also has the ability to foresee & react to upcoming opportunities or challenges.
We have an extensive track record of successfully servicing our region's housing needs and have had the privilege to work with a varied list of clients, including REIT's, Property Management Groups, and Developers, as well as Not-for-Profit Organizations, and various Municipalities. Bertram Construction has a strong reputation with local Inspectors, Building & Planning Officials, and has unmatched experience in the local mid-rise space.  As densification targets have become a priority for mid-sized cities, Bertram has stepped up to fill that need.
Bertram has completed millions of square feet of Industrial & Manufacturing facilities.
We understand the unique challenges of constructing these facilities and know the importance of a timely completion. Our experience and knowledge of working under various contract method, working within occupied spaces, understanding of various building structures, limitations, power requirements, layout efficiencies, and equipment & hoisting needs, is the reason our clients chose to build with us.
With over 85 years in the business, Bertram Construction has completed its fair share of Commercial Projects.
From National Franchises & Retail Groups, to privately owned independent groups, we have a variety of completed commercial projects. Whether it's Retail, Restaurants, or Service-Related Industries such as Banks or Dealerships. The coordination required between project specific design teams and corporate design criteria can be quite challenging to navigate for inexperienced firms. At Bertram, we understand the complexities of dealing with multiple invested parties and have the knowhow to help our clients find solutions that save both, time and cost.
Although Bertram Construction services most sectors, we take most pride in our Institutional Projects.
We've covered a wide range of institutional projects; from Publicly-Funded, Non-Profit projects like Healthcare Facilities, Public Schools, & Libraries, Not-for-Profit projects like Churches or Public Support Outreach Organizations, to Privately Funded projects like Private Schools or Veterinary Clinics. These projects truly enrich our communities and as a leader in our industry, we feel it is our responsibility to get involved in shaping our landscape. We take great pride in serving our local region because this isn't just where we work; it's also where we live.
Renovations can come in all shapes & sizes and Bertram Construction covers them all.
Whether you're adding an Addition, doing an Interior Fit-up or Build-out of a new space, needing Layout Modifications, or an Image Refresh in an Occupied Space, Bertram's team is equipped to handle it all. These projects can be perceived as less involved, however, they have their own unique challenges. From limitations on working hours, to Inherited unfavourable exiting conditions such as Structural Issues or Hazardous Materials in need of safe removal. They require a great deal of organization, clear & efficient communication, a high attention to detail, and generally require all parties to work together in a much more collaborative approach.
Building long-term relationships based on respect and trust.